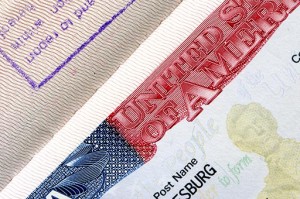 Once a UK spouse visa has already expired and the holder spent most of its time outside of the country, evidently, the visa is no longer valid. But this does not necessarily mean that the holder is no longer entitled to enter UK. There is still a way in which they can enter the country.
Overview of UK Settlement visas
Approved UK settlement visas (UK spouse visa and UK fiancé visa) permit its holders to stay in the country for two (2) years, which is also their probationary period. This is the required timeframe for couples to prove that their relationship is authentic and genuine. Only then can they apply for permanent residency.
However, there are visa holders who prefer to return to their home country and unfortunately, some, spend most of their time outside the UK until their visa has already expired. But then again, they should not worry for they can always apply for a UK family Visa UK visitor visa.
The UK family visitor visa
The UK family visitor visa permits immediate relatives of UK citizens to remain in the country for a maximum of six (6) months—should they prefer not to apply for another settlement visa again.
In this case, sponsorship is permitted compared to travelers who are simply visiting their friends or acquaintances. The former have higher chances of securing an approval mainly because family members have the right to be together.
However, despite of the high approval chance, still, applicants should adhere to all of the visa's requirements. It should be noted that visitor visas are examined differently from visitor visas.
Re-application
If the applicant wishes to file another application, still, there is no problem with that. But the individual concerned must disclose it in the application form. They should not hide this information for the UK Border Agency (UKBA) shall eventually know and in return, this could readily affect their future applications.