Overview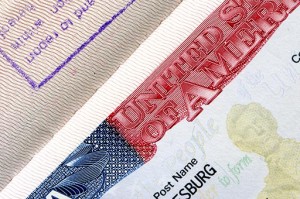 Securing a US visitor visa is not always a simple task. There are strict requirements that need to be met before a B-1 (business) or B-2 (tourist) visitor visa will be granted. Not even a fully completed visa application and a complete set of supporting documents can guarantee the approval of a US visitor visa. On more than a few occasions, applicants who are confident of being granted a US visitor visa get shocked by a denial.
Applicant must overcome presumption of intending immigrant
One of the most common reasons a US visitor visa is denied is the applicant's failure to prove that he or she has no intention of abandoning his or her foreign residence.
Under Section 214(b) of the US Immigration and Nationality Act, there is a legal presumption that all applicants for US visas intend to move to the US permanently. Thus the visa officer who interviews you will assume that you want to immigrate to the US permanently unless you can prove otherwise. You have the burden of proving that you will return to your home outside of the US. You can do this by presenting evidence showing your strong ties to your country of origin.
What constitute strong ties?
As proof that you do not intend to stay in the US on a permanent basis, you should present evidence such as permanent employment; strong family ties; a profitable business which is hard to let go; maintenance of a home; or ownership of properties difficult to dispose of. Other evidence of your ties to your home abroad will also be useful.
You will also need to explain to the visa officer that you have no intention of staying permanently in the US because of your strong ties.
In addition to proving that you only want to make a temporary visit to the US, you will need to show that you have the financial capability to support your trip.
In sum, the two most important things you must convince the US official conducting the interview of are the following: a) that you have a bona fide intention to leave the US and return to your country of origin; and b) you are financially able to pay for your stay.
The Secret To A Favorable Grant
One secret to an approval of a US visitor visa is to BE BRIEF! The visa officer does not want to listen to long explanations and might think they show you are trying to hide something.
As long as you prove that your intended stay in the US is temporary, then the chances of approval are high.
For visitor visa approval, you must establish the following:
That you maintain a residence outside the US which you have no intention of abandoning.
That you have a passport valid for at least 6 months after your trip to the US.
That you can financially support yourself while in the US.
That you have strong social and/or economic ties abroad, usually to your home country; and
That you will depart at the end of your authorized stay.
Two types of US visitor visa
There are two types of US visitor visas: a) the B-1 visa, which is used mainly for business trips to the US; and b) the B-2 visa or tourist visa, which is usually used for pleasure , but can also be used for trips you plan for medical or health reasons.
A US visitor visa is may be granted multiple or single entries and for a validity period of a maximum period of ten (10) years for citizens of the Philippines.
You should notice that the expiration date for your visitor visa is different from the authorized length of stay in the US. The length of stay is a matter left to the discretion of the US immigration inspector at the port of entry and is usually limited to less than a year.
B-1 visa
B-1 visas are for by foreign visitors who intend to meet with their international business associates; negotiate contracts; settle estates; appear in court trials; or attend professional conferences or conventions.
The foreign visitor, although on a business trip in the US, is nevertheless not allowed to accept income or payment from US sources, except for payments received for incidental expenses or some honorarium for a professional appearance.
B-2 visa
B-2 visas, on the other hand, are for foreigners who want to visit the US for pleasure or tourist travel. Authorized activities for a B-2 visa include sight-seeing; visiting friends and relatives; health reasons or medical treatment; and participation in social conventions or seminars. A B-2 visa may be issued in either a "single" or "multiple" entry format.
Under US immigration laws, foreigners intending to enter the country for medical, health or emergency situations using a B-2 visa are still required to submit proof of their strong ties with their home country.
The following are considered medical or emergency situations according to US immigration law:
Visiting an ailing family member.
Attending a funeral.
Donating an organ or bone marrow, etc. for transplant to a family member, and
Seeking medical treatment in the US.
Supporting documents showing your situation may be requested by the consular officer at your visa interview.

Procedure for application of a US tourist visa
Make sure you have a valid passport that will be valid for at least 6 months after then end of your planned trip.
Pay the non-refundable, machine-readable visa (MRV) application fee online or in cash at the Bank of the Philippine Islands (BPI). The fee is $140 US dollars for both B-1 and B-2 visas as of February 2012.
Wait for your application to be activated: 24 hours for online payments and 4 hours for cash payments at BPI.
Complete the non-immigrant visa application (DS-160) online at the Consular Electronic Application Center.
Get your 2 inch by 2 inch color passport photo taken.
Collect any supporting documents you need.
Schedule your interview appointment online or through the Embassy Call Center which is open Monday through Friday, 8 am to 8 pm Manila time, except for US and Philippine holidays.
Bring all of the documents listed above to your visa interview. You should arrive at the Embassy gate 15 minutes before your scheduled interview.
If your visa application is approved, you will likely receive your passport with the US visa attached about one (1) week after your visa interview
A valid visa is not a guarantee that you will be allowed entry in the US since you are still subject to the scrutiny of immigration and customs officials at the port of entry who may deny entry even to valid visa holders.