How do I bring my Fiancé to the United States?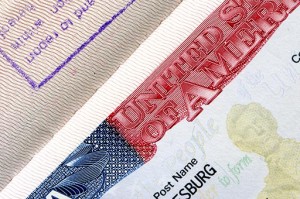 If you are a U.S. citizen, you can petition to bring your fiancé to the United States for the purpose of getting married.
The U.S. government understands that the U.S. citizen and the fiancé might reside in different countries and want to avoid unnecessary travel or simply just want to get married in the United States. They created the K-1 visa to help the U.S. citizen and their fiancé to be together.
To qualify for a K-1 visa, the U.S. citizen petitioner and the beneficiary must have personally met within the past two years, are both free to marry, and intend on getting married within 90 days of the beneficiary's entrance into the United States.
The process begins with the U.S. citizen filing an I-129F petition in the United States with the United States Citizenship and Immigration Service (USCIS). After about three to five months, the USCIS will review the I-129F package.
If the case has been approved, the application will be forwarded to the National Visa Center for processing. After three to five months, the package is forwarded to the local U.S. consulate that has jurisdiction to your fiancé residence. The U.S. Consulate will send your fiancé a list of required documents which include original birth certificates, police records, and evidence of the freedom to marry.
After the U.S. Consulate has reviewed the package, the consulate will schedule an interview with your fiancé. The fiancé will have to bring a seal envelope containing the medical exam and their passport.
The officer will review the documentation and interview your fiancé to ensure that the relationship is not fraudulent and to look for possible reasons why your fiancé would be inadmissible. If the fiancé has a child, and the fiancé wants to bring their child to the United States also, your fiancé should submit the required documents for their child also.
The consular officer will inform your fiancé if the visa is approved after the interview. If the K-1 visa is approved, the officer will take your fiancé's passport to imprint the new visa. Your fiancé can pick up their passport within 5 business days. The fiancé's child will receive a K-2 visa that will allow them to enter the United States.
Your fiancé will receive a six month visa or a visa to the date your fiancé's passport expires. After your fiancé enters the United States, the both of you will have 90 days to get married. Your fiancé will have to file for adjustment of status to obtain U.S. permanent resident status.