What is A US K-3 Marriage Visa?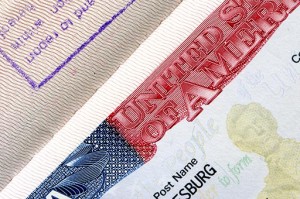 If you are a U.S. citizen with a Thai spouse, you can petition for your spouse to enter the United States with a Non-immigrant Visa (K3) visa. The K3 visa application process may be shorter than the immigrant visa application process.
K3 visa holders can enter and exit the United States as many times as they wish as long as their visa remains valid. The K3 visa is valid for 2 years, and can be renewed in two-year increments while your spouse applies for permanent residency.
Your Thai spouse must complete the K3 visa application in Thailand if you were married in Thailand or the United States.
You must be a U.S. citizen and legally married for your spouse to be eligible for a K3 visa. Your spouse will be ineligible for a visa for past visa issues, medical, or criminal reasons.
The basic eligibility requirements for the K3 Marriage Visa are as follows:
You must be a US citizen, and the beneficiary must be your spouse;
There must be a pending I-130 immigrant petition naming your wife as a beneficiary on file with the USCIS;
The marriage between you and your wife must be valid, meaning that it has met all the requirements to have a valid marriage in Thailand or the country/jurisdiction where you married.
Overview of the K3 Visa application process
To obtain a K3 visa for the foreign national spouse, a U.S. citizen must first file an immigrant visa petition with the USCIS. After filing the package with the appropriate United States Citizenship and Immigration Service (USCIS) office, USCIS will send the applicant a receipt for the immigration application.
With the I-130 receipt, the U.S. citizen must then file the K-3 visa petition with supporting documentation at the appropriate USCIS office. Once USCIS has processed and approved the I-129F, the K3 visa petition will be forwarded to the National Visa Center (NVC). The NVC will then forward the documents to the US Embassy in Bangkok.
The U.S. Embassy will send your spouse further instructions to complete online forms and a document list from the U.S. consulate. The spouse is required to bring the required documents to the interview at the U.S. Consulate. The consular officer will review the documents and ask questions. After the interview, a visa will be issued that will allow the foreign national spouse to enter the United States and reunite with the U.S. citizen spouse.