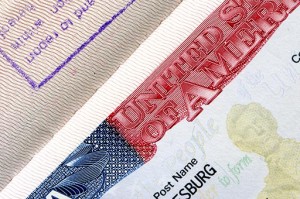 Beginning 2012, UK employers can now check the immigration status and necessary permits of their foreign employees. The information contained in the biometric residence permit (BRP) is now available online. But with due respect to privacy-related issues and concerns, such data can be only accessed by business organizations.
Biometric residence permit 101
The biometric residence permit contains details of a non-EEA individual—to be more specific, his fingerprints and photographs. These are usually taken from visitors who will be staying inside UK for more than six (6) months. Once collected, such details shall be stored in a microchip.
The use of BRPs is highly instrumental in monitoring the arrival of foreign workers in the UK. Likewise, this has replaced the bulk of identity-related papers and forms that were previously used.
Illegal working
Giving access to employers to access BRP information is yet another effort of the UK Border Agency (UKBA) to decrease and totally eliminate the number of illegal workers in the country.
The agency believes that giving access, employers will no longer have a hard time complying with immigration laws and policies.
The problem with illegal workers is no longer new to UK. Many have managed to enter via different routes and obtain employment without the necessary permit. Some utilize the UK visitor visa or the UK family visitor visa route. Others used the UK student visa route. Tracking them proves to be pretty difficult, most especially when the paper trail was used. With BRP, the agency expects to save time and effort in preventing the entry of illegal workers.
It is estimated that 600,000 BRPs have been issued since November 2008. According to the agency, the BRP system shall cover a much wider range of foreign visitors and settlers. This shall be extended to those who will be applying for refugee, asylum and even plain settlement.
Source
" Biometric residence permits—online checks to simplify the process for employers" (2011). UK Border Agency. Retrieve 07 December 2011 from http://ukba.homeoffice.gov.uk/sitecontent/newsarticles/2011/december/13-brp-online-checks