UK Family Visa Overview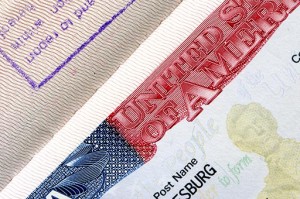 The UK Family Visa in the Philippines is commonly used by Filipinos who enter and stay in the United Kingdom to join their relatives who already live there. Several types of persons may be entitled to have this. It may be classified in accordance with the relationship of the applicant to a person already settled there who may be termed as the sponsor. The requirements and extent of stay will vary depending on that relationship.
Visa for the Spouse
The spouse of a UK citizen already settling in the United Kingdom may be given a UK Spouse Visa. The visa would enable the holder to enter, stay, and work in the United Kingdom for two years. The two year period is deemed as a probationary period. After this period and the couple remains married, the holder of the family visa may apply for an Indefinite Leave to Remain. If granted, the applicant may now stay there permanently.
Visa for the unmarried or Same-Sex partner
If the partner wants to join his beloved in the United Kingdom, this visa may be taken. This may be availed by both hetero and same-sex partners. The holder would be entitled to enter, stay, and work for a period of two years. The applicant must show proof that they already have been living as a married couple for at least two years and plans to live together permanently; that they do not suffer from any legal impediment; and that the couple has enough funds to support themselves. Before the lapse of the two year period, provided that the relationship still exists, the partner may apply for permission to live permanently in the United Kingdom.
Visa for the Children
Parents already living in the United Kingdom may want to have their children join them in settling there. This visa may be opted to be taken for this reason. However, several conditions must be complied with.
The parents must show:
that he has been living in the United Kingdom legally and that his stay there has no time limit.
that he has enough funds for the sustenance and a place for accommodation of their family; and
That he is the parent, regardless of legitimacy, the stepparent if the father or mother is dead, or the adopted parent under certain circumstances.
On the part of the child, it must also be shown:
that he is under 18 years of age;
that he does not have his own family and remains unmarried; and
That he is not living an independent life.
Application Procedure
The application form appropriate for the above family visa is the Settlement form (VAF4A DEC 2008). The nearest Visa Application Centres will receive the said form online or in person. The documents required will depend on the relationship of the applicant to the sponsor. The UK Border Agency will then resolve your application on the submitted documents.