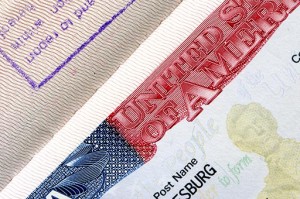 Canada's Parent and Grandparent Super Visa comes into full effect today. Eligible applicants may now lodge their visa requests and expect it to be processed within eight (8) weeks. In addition, it will allow them to remain for a maximum of two (2) years.
However, it should be noted that the visa is not a gateway to permanent residency or citizenship. It has similar functions with the Canadian temporary resident visa except that it enables an individual to stay longer.

Basic requirements
To be eligible for the Super Visa, applicants should readily demonstrate the following:
Strong ties in the Philippines
True travel intention
Evidence of sufficient financial resources from the Canadian family member
Economic and political situation of the applicant's home country
Letter of invitation
Accomplished medical exam
Written financial support provided by family members in Canada
Medical insurance
Financial requirement
There is the so-called "Low Income Cut-Off" (LICO) that Canadian sponsors should meet. This is determined by the size of the family, the basic amount needed to support the whole unit and the additional amount required to sponsor a visitor. Estimates and computations can be accessed via the Citizenship and Immigration Canada's website.
Petitioning other dependents
For emphasis, the Super Visa is exclusively issued to parents and grandparents. Other dependents of these individuals are not eligible for the said visa.
Visa extension and renewal
If the parent or grandparent is already holding a valid Canadian visa, they may file for a visa extension. But for those who have been issued with the Super Visa, they need to exit Canada after two (2) years. They need to renew their visa inside the Philippines.
A single-entry Super Visa can be also applied. Parents and grandparents who have applied for a petition may also cancel their application should they wish to avail the Super Visa.
Source
"Up, up and away: Parent and Grandparent Super Visa takes flight today" (2011). Citizenship and Immigration Canada. Retrieved 02 December 2011 from http://www.cic.gc.ca/english/department/media/releases/2011/2011-12-01.asp