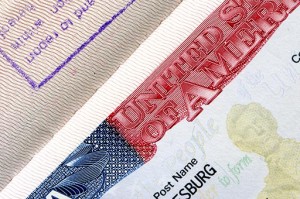 Beginning today (01 December 2011), the Citizenship and Immigration Canada (CIC) shall no longer distribute and print application kits. This move is due to the country's aim of going "paperless" to facilitate speedier visa processing and submission.
Today proves to be a significant moment for the government agency since online applications can be now performed.

Technology and service efficiency
With the online application's introduction, CIC aims to simplify and automate visa applications. Likewise, the department aims to make the whole procedure highly accessible.
Aware of how individuals used the internet, CIC ensured that user-friendly navigation frames are installed. The online application is also equipped with highly functional tools to aid all visa candidates.
On the other hand, if there is one major advantage that the upgrade brings, this is the $4.2 million savings that taxpayers can enjoy for three (3) years. In addition, this will enable the organization to better allocate and use its resources for other projects without sacrificing quality service.
Online applications are not limited to Canadian visa requests. UK visa and US visa applications likewise used online and automated systems.
Tips to remember when using the online application system
Online applications are indeed easy. However, precautionary measures should be observed still. Cyber crimes such as phishing and identity theft are rampant and visa applicants are not spared from these dilemma. Thus, here are some pointers on how you could get the most of Canada's online application:
Do not share your password – This is a cliché. However, many still disclose their password and wonder why they were hacked.
Sign out every time you leave the web page – If you are done with the application, do not ever forget to log-out. This is most especially true if your computer is used by many. Other users may be able to access your account and modify your application.
Save the reference number – In most online applications, a reference number is always provided. This information is always asked when accessing the website to complete the application