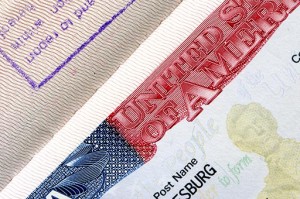 A visa that is valid for ten (10) years, permits its holders to stay for two (2) interrupted years and issued within eight (8) weeks, what more can you ask from Canada's Parent and Grandparent Super Visa?
The Super Visa was introduced to reduce processing backlogs that extend to as long as seven (7) years. The Super Visa shall come into full effect on December 2011.
The Super Visa is a multiple-entry visa and as mentioned, valid for 10 years. This means that holders that they can easily enter and exit Canada for a decade. They do not have to submit a new application or file for a renewal.
Another distinct feature of the said visa is that its holders may stay in Canada for as long as two years. If they opt to stay for a shorter period, they may do so.
But if there is one thing that makes the Super Visa stands out, this is its immediate processing and issuance. One of the policies that govern its release is that it should be delivered within 8 weeks or approximately, 2 months. A huge difference compared to the number of years that applicants need to wait.
However, it should be noted that the Super Visa is not a gateway to obtaining residency or citizenship rights. It shall function like a Canadian temporary visitor visa, except that its validity period is much longer. If the intention is to acquire residency rights, it is the Canadian Family Visa that should be sought.
In addition, all eligible applicants are required to avail a health insurance prior to entering the country.
With this change, Canada expects to increase the number of petitioned grandparents and parents to 25,000.
Prior to the Super Visa's implementation, it is estimated that over 165,000 parents and grandparents have filed their residency application in Canada. Initially, the plan was to put a temporary stop in accepting petitions for two (2) years. Yet, it was argued that this would only prolong the process and further increase backlogs.
Source
"Canada Super Visa" (2011) Hit Web Counter. Retrieved 29 November 2011 from www.hitwebcounter.com/how-to/canada-super-visa.php
"Government of Canada to cut backlog and wait times for family reunification- Phase I of Action Plan for Faster Family Reunification " (2011) Citizenship and Immigration Canada. Retrieved 29 November 2011 http://www.cic.gc.ca/english/department/media/releases/2011/2011-11-04.asp