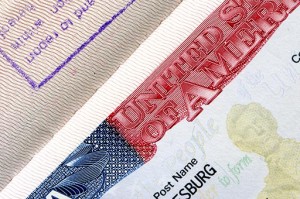 Law School In Australia To ensure that the student visa route is not abused and to maintain its integrity, Australia introduced the Genuine Temporary Entrant (GTE) requirement last 05 November 2011. All applicants must therefore prove that they satisfy GTE's conditions and they are genuine students.
Contrary to popular opinion, GTE was not implemented to make the application procedures harder. The requirement simply wants to determine if the visitor has authentic intentions of availing quality education.
"Genuine student defined"
A genuine student is described as an individual whose primary motive in entering Australia is to attain quality education; possesses the necessary language skills and has sufficient resources to support such endeavor.
In lieu with this, consular officers shall consider several factors. These are the result of the language exam, the financial resources; the age factor; the academic institution's conditions and the ability to fulfill the student visa's prerogatives.
GTE conditions
Being a genuine student is not enough to secure the Australian student visa. As mentioned, the applicant must also meet the GTE conditions.
In simpler terms, international students must demonstrate that their stay in Australia is purely temporary. This can be shown through the individual's personal circumstance, travel records, contributions or impacts of the academic course to the international student's life, perceived personal circumstance upon arriving in Australia and other important factors that would guarantee the temporary stay.
For example, if the applicant has a record of continuously taking short courses that are irrelevant to his or her current degree, consular officers may find it hard to issue an Australian student visa. In this case, there is a perception that short courses are only used to prolong one's stay in Australia.
Remaining as a General Skilled Migrant (GSM)
International students who plan to remain and stay longer as a general skilled migrant is not affected by GTE. So long as their skills directly answer the needs of the Australia labor market, they may apply for permanent residency. However, there is a different story or rather, process for student visa holders who apply for residence immediately upon the completion of their course.
Source
"Genuine Temporary Entrant" (2011) Department of Immigration and Citizenship. Retrieved 28 November 2011 from http://www.immi.gov.au/students/_pdf/2011-genuine-temporary-entrant.pdf