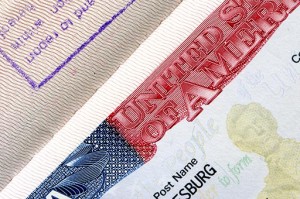 An estimated 35,000 jobs are waiting to be filled by foreign workers in Australia's tourism sector. With the current shortage of labor power, the famous land down under plans to issue "special visas" to address such need.
The need for foreign workers
Unfortunately for Australia's tourism sector, a huge portion of its manpower has shifted to the booming mining industry where competitive industry packages and wages are much better.
Despite of the fact that mining's economic contributions are indispensible, the shifts and transitions affected the country's tourism sector—thus, making it hard to implement withstanding projects and attract a volume of travelers and visitors.
But with the current employment trend, the solution lies at the hands of guest workers.
Should the plan materialized, all interested applicants must secure their employment contracts first. This means that foreign employees are already employed by the time that they lodge their application.
The absence of a credible employer automatically weakens one's application. But more than that, foreign workers may encounter problems with regards to their benefits and salaries.
Applicants must also pass the language exam. Without the results, they cannot push through with the visa request. Early preparations should be made for the processing may consume a considerable amount of time.
On the other hand, should the applicant opted to apply for an Australian tourist visa and work afterwards, the latter can be deported for violating immigration rules and prerogatives.
Australia is one of the best travel destinations in the world. However, records have shown a considerable decline with the number of foreign visitors. This is in stark contrast to travel spots in the Asian region. But aside from employing the services of international workers to resolve this problem, the country likewise plans to formulate more aggressive marketing strategies and techniques.
Source
"Plan for guest workers to fill tourism jobs across Australia" (2001) News. Retrieved 23 November 2011 from http://www.news.com.au/travel/australia/aussie-tourism- facing-a-desperate-time/story-e6frfq89-1226196396330