Australian Visitors Visa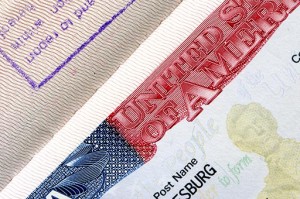 The Australian government allows applications for a visitors visa to be filed either outside or within Australia.
In the Philippines, Australia's Department of Immigration and Citizenship, located in Manila, accepts and decide the fate of applications for temporary and permanent visas to Australia.
The applicant may either be allowed to stay in Australia for periods of three (3), six (6), or twelve (12) months. These periods may be extended, subject to the discretion of the appropriate immigration officials.
Requirements

Prospective tourists to Australia must submit the following requirements in order to ensure the approval of their application:
A valid passport
Two passport-sized photos
Manager's Cheque in Philippine pesos payable to the Australian Embassy
Employment Certificate showing income, period of employment, and approved leave
certified copies of statements from the bank and other proof of financial capacity
For business owners, the following supporting documents must also be filed:
Business registration certificate
recent business bank statements and/or passbooks
bank certificate showing bank balance
Once all these requirements are complete, it may be filed with the accomplished application form which can be submitted either through the Call Centre or the Visa Information and Application (VIA) Centre accredited by the Australian Embassy in the Philippines.
Sponsored visit

If the applicant is traveling at the expense of a friend or relative in Australia who shall pay for his trip, it would be a good idea to attach a letter of invitation from the sponsor.
Aside from showing that the applicant is actually being invited by his patron, the letter should likewise prove that the patron is financially capable to support the expenses of the applicant during his visit in the country.
Visiting a friend

If the purpose of the journey is to visit a friend in Australia, It is recommended that the applicant should also file a declaration which will show the true nature of the relationship of the parties. It is also a good idea to include a narrative of how they met, as well as other supporting evidence such as photos and previous correspondences between the parties.
There are several important factors which the Australian Embassy usually considers in the decision-making process relating to the application.
Thus, it is essential to prove that the applicant has sufficient funds to cover his travel, that he has more than adequate incentive to return, that he meets the character requirements, and that he meets the health requirements.
Health examination
If the applicant is aged seventy years or above, or if the applicant who is more than eleven (11) years of age intends to visit the country for a period of more than three (3) months, he shall be required to undergo a health examination.
It is advised that the applicant should file the application at least two weeks before the scheduled travel for a hassle-free journey.