Canada Visitor Visa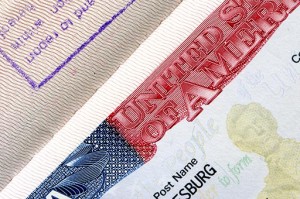 Different rules govern visitors of Canada. It may depend on the citizenship, purpose of visit and other personal circumstances of the visitor. Prior entry, the visa officer of the Canada Border Services Agency (CBSA) will check the passport and other travel documents. The visa officer is responsible for the determination of whether the visitor is exempted from having a visa; how long he can stay; and if the visitor is willing to leave Canada at the end of the authorized stay.
Needs Visa or not?

A visa may or may be needed contingent on the citizenship of the visitor. Under the Immigration and Refugee Protection Regulations of Canada, all visitors need to have a Temporary Resident Visa. Nevertheless, it also granted exemption to citizens of some countries and territories whether or not a visitor needs a visa.
Temporary Resident Visa and Transit Visa

There are two types of visa issued to visitors. It may either be a Canada Temporary Resident Visa or a Canada Transit Visa. The Temporary visa is given to one who intends to stay in Canada for the purpose of tourism, visiting family and friends or may have been to attend to business engagement. The transit visa, on the other hand, is issued in favor of traveller's who do not intend to stay in Canada but stop-overs there en route to another country. The stop-over cannot exceed 48 hours.
Temporary Resident Visa

The Temporary Resident Visa is classified into two, single-entry or multiple-entry visa.
The single-entry will allow the holder to enter Canada once within the validity of the visa. The validity will last up to the date stamped by the visa officer on the passport or travelling document. In the absence of a stamp, the visa is valid within six months commencing from the entry to Canada.
Meanwhile, the multiple-entry visa allows the holder unlimited entries as long as the visa is still valid. The validity is for a maximum of five years or one month prior to the expiry date printed on the passport or the re-entry visa, whichever comes first.
Applying for a Temporary Resident Visa
The applicant should submit their application kit to the Canadian visa office located in his country.
Below is a checklist provided by Citizenship and Immigration Canada of the documents that needs to be enclosed in the application kit:
Duly accomplished Application for a Temporary Resident Visa (IMM5257)
Use of a Representative (IMM5476) (if applicable)
Fee payment in an acceptable format
Statutory Declaration of Common-law Union (IMM 5409) (if applicable)
Valid passport
Photos
Proof of Financial support
Photocopy of a valid return ticket( if available)
It should be noted that each region may have specific requirements especially for that region alone.
Upon receipt of the documents, an officer would decide if there is a need for an interview with the applicant. He would notify the latter when and where the interview will be conducted. If the application is denied, all the documents will be returned to the applicant along with an explanation for the denial. If granted, the documents submitted and the visitor visa will be given to the applicant