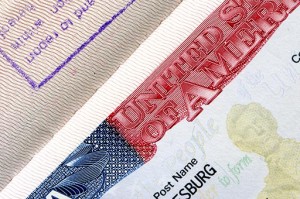 The K3 visa is issued to the foreign spouse of a US citizen. If approved, this will enable the visa holder to file and adjust his or her residency application inside the United States. But what if the petitioner dies unexpectedly during the visa application or residency application? Will it prevent the US spouse visa holder from entering the country?
The denial
If the visa is not yet approved and the sponsor dies, it automatically cancels or revokes the application. The marriage enabled the foreign spouse to have ties in the US, which, in return, warrants the petition request. Along with this is the petitioner's responsibility for the actions and more importantly, the finances of the beneficiary. Yet, with the sponsor's death, the ties break. In addition, the individual who shall guarantee that the foreign spouse shall not depend on public funds for support no longer exists.
Meanwhile, a different provision governs those who are already in the US and are processing their permanent residency.
The substitute sponsor
According to the Family Sponsor Act of 2002, the foreign spouse of a deceased US citizen has the chance to continue her application for permanent residency. However, this is only possible if there is the so-called "substitute sponsor" that would assume all of the financial duties and obligations of the deceased petitioner.
However, only immediate relatives of the petitioner can act as substitute sponsors.
The catch
Despite of having a substitute sponsor, this does not automatically translate to the residency application's approval. Every applicant is examined on a case to case basis and so are their substitute sponsors. For example, the latter's financial capabilities are considered when issuing a green card. The foreign partner's immigration records are also assessed when deciding on an immigration request.
Should immigration authorities find the substitute sponsor's financial resources weak, residency request may be refused.