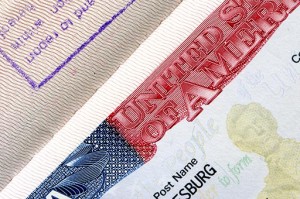 Slim approval chances are waiting for unemployed US tourist visa applicants. With their present situation, overcoming the so-called "immigrant intent" can be very difficult. Unless, they can present other evidence of their strong ties in the Philippines, only then can they secure a favorable decision.
How employment influences US tourist visa applications
Employment is a strong and credible proof of the visitor's strong ties in his country of origin. The duties and responsibilities that they hold are compelling reasons for them to return, most especially if they are regular employees or one of the top executives. It is presumed that they shall not easily abandon their duties and responsibilities for the sake of traveling and strolling around the United States.
Aside from assuring consular officers of the applicant's return, being employed also guarantees that the intending visitor can cover his daily expenses—that they are less likely to ask assistance from the US government's funds.
Sponsorship and support from relatives
Financial support or sponsorships from family members are not acknowledged when applying for a tourist visa. Thus, this argument hardly strengthens the application of an unemployed applicant. As a matter of fact, this situation signals the red flag to consular officers. This is because of the idea of being too "dependent" to the sponsor, which, in return, could prevent them from returning to the Philippines.
The case of self-employed applicants
Actually, self-employed applicants have better chances of securing an approval than those who do not work at all. If they have businesses or income-generating properties, all they have to do is to present their corresponding documentary evidence. For example, business owners may show their permits and registration papers.
Exemptions
Not all unemployed visa applicants are immediately denied. There are exemptions. For example, a fresh graduate can be granted with a tourist visa if he can present other documentary evidence that would prevent him from overstaying.
Indeed, one's employment status is highly instrumental in securing approval. But this is not the only aspect considered in tourist visa applications.