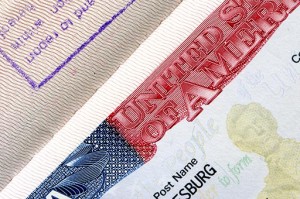 Entering US Submitting a US tourist visa application while there is an ongoing K1 visa application is strictly prohibited. This stems from the fact that no individual can hold two (2) visas at the same time.
A glaring misconception
K1 visa applications are processed in six (6) to nine (9) months. This is because it is examined by the US Citizenship and Immigration Services (USCIS) and the embassy. The length of the processing period often prompts applicants to go for the US tourist visa, thinking that this could expedite the whole procedure. But what many are unaware of is that such move could even complicate the whole situation. Although applicants are constantly reminded to never resort to such approach, still, many opt to file a tourist visa to the US.
The consequence
Denial awaits those who submit two visa applications. It is because such act gives the impression that the applicants are trying to expedite their entry into the United States. In addition, consular officers perceive it as a subtle way of maneuvering immigration laws.
Other than the denial, the k1 visa application can be cancelled, thus forcing the applicant to start all over again.
However, take note that this is not exclusive to k1 visa applicants. Such rule is observed in all visa candidates who are requesting for a short visit while they have an ongoing petition.
Refusing to disclose information
Some applicants think that they could hide the applications that they filed. Unfortunately, the applicant will not benefit from this process. Immigration authorities have a database of all the applications that they received. Even if such information is not disclosed in the application form, consular officers will eventually know the individual's application history.
What to do
Although this may bring good news to intending visitors, the best thing that they could do is to wait for the approval of their fiancé visa application. At any rate, once granted, entering the US will no longer be a problem. In addition, once the visa's conditions are satisfied, the visa holder may also apply for permanent residency.