Overview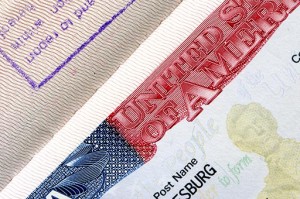 A US K1 Fiance Visa is a non-immigrant visa that allows the Filipino fiance of a US citizen to go to the US to get married within ninety (90) days from the date of arrival in the country. K1 visas are available for both male and female fiances of US citizens. The Filipino fiance's unmarried children under the age of 21 may also be eligible for a derivative K-2 visa. Both K1 and K2 visa applications are processed at the Immigrant Visa Unit at the US Embassy in Manila. If the petitioner (US citizen) is already married to the beneficiary (Filipino), they are no longer eligible to apply for a US K1 Fiancee Visa but should instead file an application for a spouse visa, such as the K3 Marriage Visa.
Advantages of the US K1 Fiancee Visa over other visa applications
A US K1 Visa from the Philippines has a faster processing time than most spouse visa applications, taking an average period of only 6 to 8 months. Once the K1 Visa is granted and the Filipino beneficiary travels to the US, he or she may apply for a Work Permit by filing out Form I-765, Application for Employment Authorization. The K1 Visa holder may also take his or her unmarried children under the age of 21 to the US with a K2 derivative visa.
Qualification to apply for a US K1 Fiancee Visa
In order for you to be able to apply for a K1 In order for you to be able to apply for a K1 Visa in the Philippines, the US citizen petitioner and the Filipino visa beneficiary must meet the following requirements:
You will also need proof of a solid and ongoing relationship. Evidence that can be used includes photos of you together, travel and hotel receipts, chat transcripts, emails, phone logs, and other pertinent evidence affirming your ongoing relationship. If you are interested in applying for a K1 visa it is a good idea to start saving records of your communication and time together.
If the petitioner has already applied for two K1 visas or has had a K1 visa granted in the past two years, he or she will need special permission to apply to sponsor a K1 visa again. Permission will be denied if the petitioner has been convicted of a violent crime.
Like all visa applicants, the K1 visa beneficiary must be eligible for entry into the US. A person may be ineligible for entry into the US for reasons related to his or her medical, criminal or immigration history. There may be a waiver available in some cases. In other cases, the person may never be allowed to enter the US.