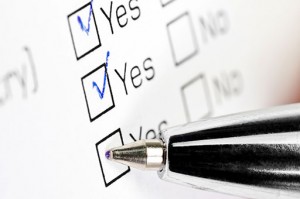 I am filing the initial paperwork for a K1 fiancée visa. I need to know a few things. I have been told that I would need pictures of myself and my Thai fiancé together taken within the last two years. Do then need a certain amount of pictures to send or can I simply send just a couple of pictures?
Also do I need to send copies of some emails and/or instant messages? I met my Thai fiancée 3 years ago and we have been communicating with Yahoo messenger for a lot of the time, except for the first 3 months, which was done by email. We were not able to get any pictures until really recently due to the area where she lived when we had first met. Is this a problem for the K1 fiancée visa?
K1 Fiancé Supporting Documentation
To qualify for a K-1 visa, the U.S. citizen petitioner and the beneficiary must have personally met within the past two years, are both free to marry, and intend on getting married within 90 days of the beneficiary's entrance into the United States.
For the evidence of the relationship, the couple can submit photos, letters, emails, phone records, and personal statements. The burden of proof is on the petitioner to prove the existence of the valid relationship.
In addition, the U.S. citizen petitioner and the foreign fiancé has to establish the fact that they are legally able to marry. If they were previously married, they will have to provide documentation of the termination of the previous marriage either through divorce certificates, annulments, or death certificate.
Lastly, the couple has to provide evidence of their intent of getting married within 90 days of the fiancé's entry into the United States. This can be in the form of a personal statement, wedding preparations, and engagement ceremony.