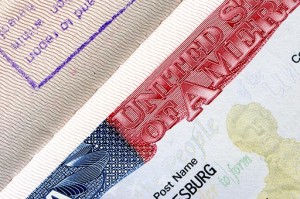 I am now married to a US citizen. I would really like that my father (in Thailand) to visit me here in the United States as a tourist. What are the requirements and forms that he would need to prepare for a US Tourist Visa?
U.S. Tourist Visa
The B Visa is for visitors to the United States for business or pleasure. The B visa is also known as the tourist visa. The vast majority of foreigners enter the United States on a B visa. Most of these visas are for touring, visiting family members, or to conduct business on behalf of an overseas employer. The duration of stay is usually short and most are provided a six month period of stay upon entry into the United States. B Visa holders cannot be employed in the United States and undertake an academic study program with few exemptions. The application for a B Visa is made at the local U.S. Consulate.
The U.S. State department has five requirements for the issuance of a B Visa to a foreign national.
The applicant must enter the United States for a limited duration and intends to depart at the end of the stay
The applicant must maintain a foreign residence which they have no intention of abandoning
The applicant must have enough financial resources to support their trip to the United States and the ability to depart the United States after completing the travel.
The applicant must provide evidence that they will be traveling on a B visa on legitimate related activities.
See also Siam Legal's U.S. B1 or B2 visa page.